Welcome to Oursite- A leading supplier of Activated carbon
Windsor is one of the paramount manufacturer and exporter of activated carbon and service to customers ranging right from Petroleum & Refineries, Chemical & Bulk Drug Industries, Dyes Intermediates, Metal Refining, Water Purification Industries, Air Purification, Gas Purification, Pharma Industries, Effluent Treatment Plants. We Manufacture a complete range of Premium Activated Carbon made from high-quality Coconut Shell Charcoal in Powder and Granular forms and they are available in any size and specification. The carbon manufactured here are quality checked thoroughly, we always intend to create an environment where competitiveness and innovation moves parallely. Our company policy's revolves around client satisfaction through:.
1 Timely delivery of consignment
2 Cutting edge technology
3 Global price competitiveness
Establishment
Founded in 1996 to serve indian and overseas agriculture industries with top notch implements and parts.

43 Countries
We have a global foot prints in more than 43 countries.

Clientele
In our journey since 1996, Our brand "WINDSOR" reached at Niche, thus becoming one of the preferred choice in several countries.
GOLD RECOVERY
Windsor Activated Carbon Products are useful in the Mining Industry and have become a part of various processes.
WATER
Windsor Activated Carbon is widely used in drinking water treatment
CHEMICALS
Windsor Activated Carbon provides pure and high-quality products for the chemical industry.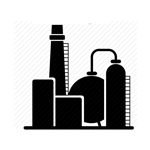 GAS / AIR FILTERING
Windsor Activated Carbon products have very wide applications in the field Air purification.
FOOD
Activated Carbon products have wide applications in the food Industry, for both visual effects and improvement in taste.
BEVERAGES
Windsor Carbon is one of the largest suppliers of the right grade of Activated Carbon products to many of the Suppliers in more than 50 countries across the Globe.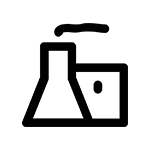 MERCURY REMOVAL
Mercury Removal is done through Our Activated Carbon.
PHARMA
Pharma Industry offers many Applications for our Activated Carbon products
Why Windsor
---
Quality & client satisfaction is our utmost priority.
We are commited to give satisfaction to our clients through excellence:
Cutting edge Techonology
Price competitiveness
Delivery of Consignment in Time
Quality Checked products
In house R&D Facility
Vast experienced team of Engineers
Membership
---
FIEO
IDA
STAR EXPORTS HOUSE